Medical Supply Store in Peoria
AZ MediQuip is the West side's largest home medical supply and home medical equipment retailer, Conveniently located in Peoria, AZ, we serve the needs of the communities in Sun City, Sun City West, Surprise, Glendale, Youngtown, and El Mirage.
Peoria Address
8960 W Bell Rd, Suite A101
Peoria, AZ 85382
Store Hours
Monday – Friday
8:00am – 6:00pm
Saturday
9:00am – 4:00pm
Sunday
CLOSED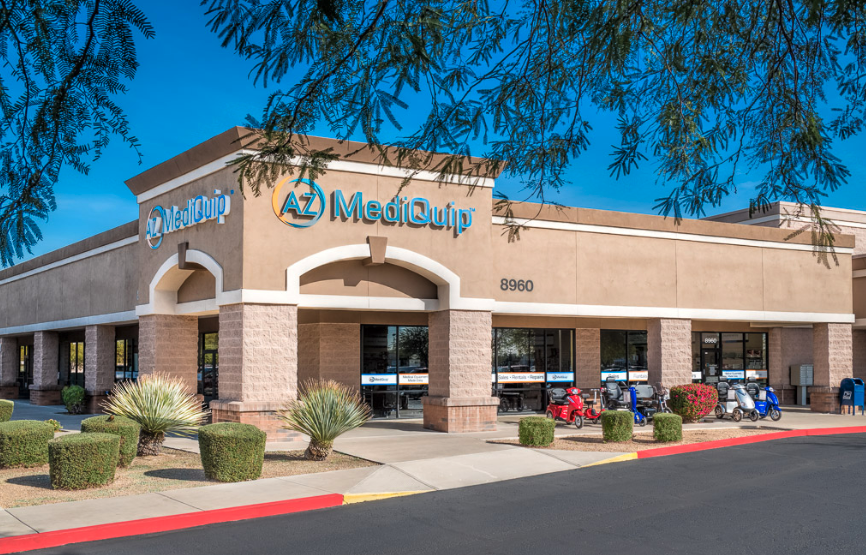 Greetings From AZ MediQuip In Peoria
Explore our extensive selection of home medical supplies and equipment at our Peoria showroom. Discover a variety of in-stock items on display, available for you to examine, test, and purchase. Our showroom features a diverse range of products, including power reclining lift chairs, home hospital beds, bath chairs, commodes, toilet seat risers, power chairs, mobility scooters, Hoyer lifts, walkers, manual wheelchairs, CPAP/BPAP equipment, portable oxygen concentrators, home oxygen concentrators, cold therapy, knee CPR, compression socks, and other garments, as well as aids to daily living.
Experience the convenience of fully assembled, functional equipment for a hands-on trial before making a decision. Our knowledgeable retail associates, trained to understand your unique healthcare needs, take the time to describe and demonstrate products. Recognizing that many clients may lack prior experience with home medical equipment, we provide detailed explanations to ensure you are well-informed.
What sets us apart is our empathetic approach, attention to detail, and helpful demeanor. We recognize that navigating the world of home medical equipment can be overwhelming, and our goal is to simplify the process for you and your loved ones.
AZ MediQuip not only offers a wide range of products but also provides rental services, repair solutions, equipment delivery, and in-home installation. Collaborating closely with individuals, families, and healthcare professionals, we tailor our services to meet your specific needs.
Whether you're looking to purchase, rent, or have equipment installed or serviced, AZ MediQuip is dedicated to reducing the stress associated with home medical equipment decisions. Our team's exceptional product knowledge and commitment to streamlining the process make us your ideal partner. Visit our store today for personalized advice and solutions to address your medical equipment requirements.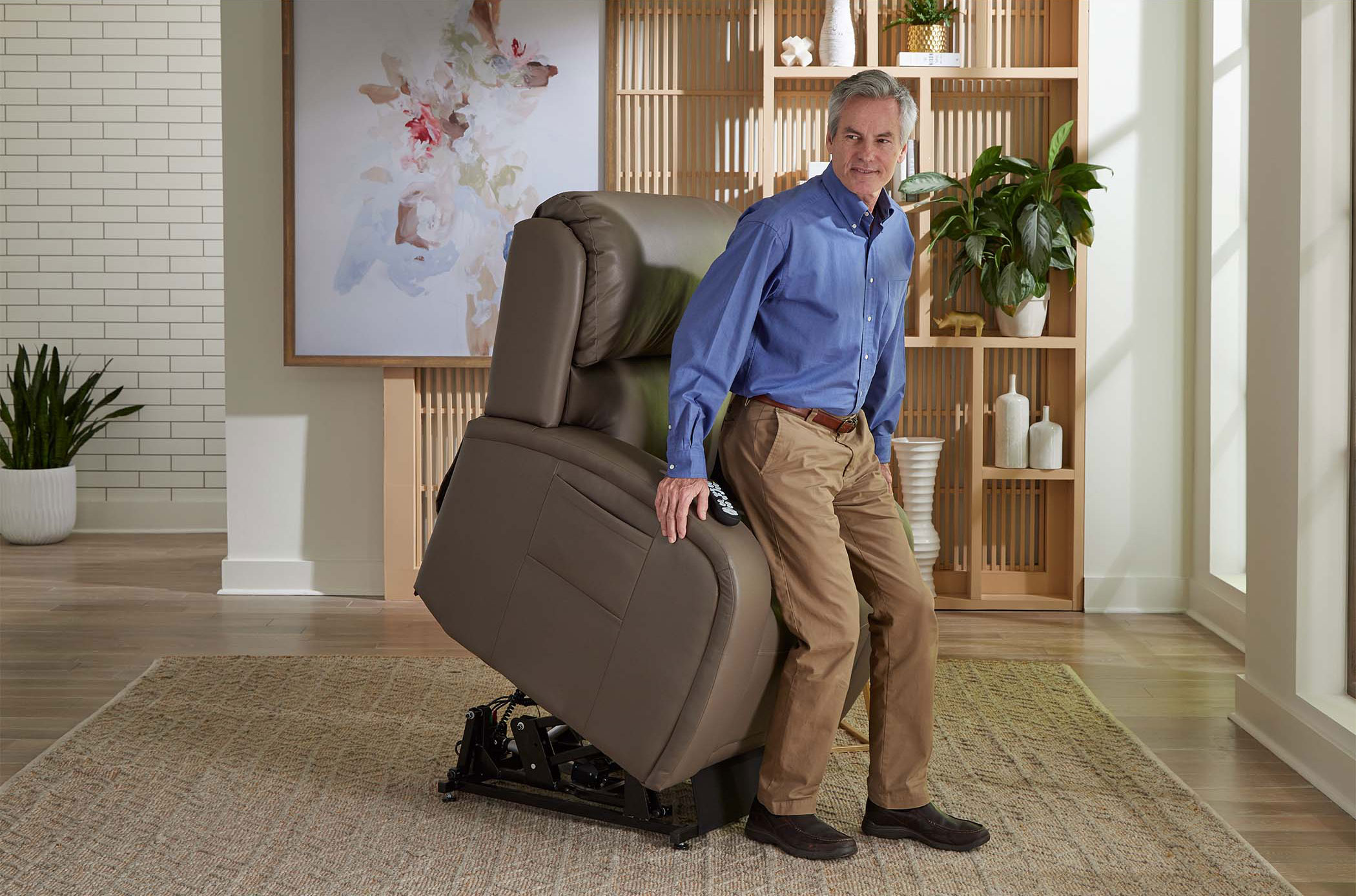 We Offer an Extensive Selection of Medical Equipment for Rent
Peoria AZ MediQuip Reviews
FAQs for Our Medical Supply Store in Peoria
Do you rent products at your Peoria Store?
AZ MediQuip Pro
2023-09-21T09:04:02-07:00
Yes, we do. See our rentals here.
Community Partnerships